Postcard Walks - Part II - 2013 2hr site specific tour
Old postcards were found in a local flea market addressed to people that once lived/still lived in Stuttgart. People were invited to join me on a guided tour around the city and encounter people at each location the postcard was addressed to.
The postcards brought together locals and visitors to the city uncovering the past and re-interpreting the present as unique narratives were woven together at each location.
Locations of postcards All the addresses visited in a week
Shoe shop - first location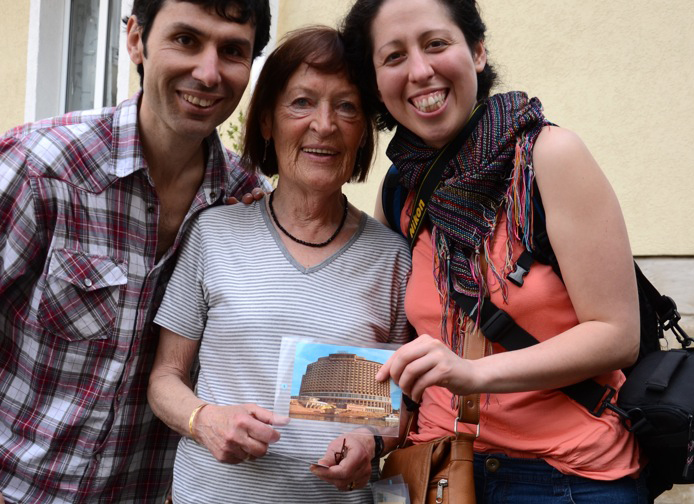 Mozart Str - Traudl Postcard returned to owner
42 Boheim Str Postcard from Japan 1912
42 Boheim str. - Hospital Converted old factory
Schwester Consolatrix Day of tour - recounting memories
Participants on the tour postcards from the project